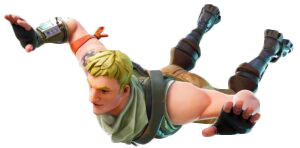 Virtual Reality Game Truck Atlanta  is a locally owned company by Michael Williams . As a parent, I understand the concerns and stress of planning a party everyone will enjoy, so we always do our best to meet and exceed your expectations.
We want to provide our customers with a unique experience. No party is ever the same! We will work closely with parents and organizers to ensure everyone is having fun. It is our job as the Game Coaches to take charge, keep everyone entertained and make sure that the guest of honor feels really special. Our game trailer and our Laser Tag Parties aren't just for the kids; teens, adults and the young at heart are all welcome!
Our Game Coach will make sure the kids have a blast and the parents get a break! If you're looking for party ideas for a teen party, a kid's birthday party, corporate event, a bachelor party, adult get-together, wedding reception, or a church or school party, go with us! You'll be glad you did! We are the ultimate in party entertainment for anyone that likes video games or parents just wanting to try something new!
We look forward to providing top-notch entertainment at your next event!
Sincerely,
Virtual Reality Game Truck Atlanta